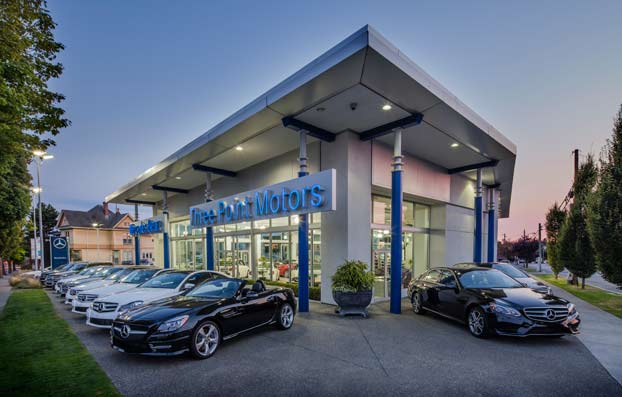 We welcome you to Three Point Motors Victoria, home to the most captivating automobiles on the market; Mercedes-Benz, smart, and Sprinter. Eye-catching designs, innovative technologies, and un-surpassed safety create a remarkable brand known world-wide. As part of the GAIN Automotive Group, we pride ourselves in outstanding customer service, and exceptional experiences. Our motive is "The Best or Nothing" and we strive to perfect every aspect of the ownership of your Mercedes-Benz or smart car. We look forward to seeing you soon.
Our Customer Promise
We will greet you promptly and welcome you to our premium facility. Our associates will treat you with courtesy and professionalism.
To help you find the vehicle that fits your needs, we will offer you the test drive experience. We will endeavour to fulfil your sales and service needs the first time, every time.
Your vehicle's features and functions will be explained in the timeframe and manner you prefer.
Your new vehicle will be delivered in showroom condition. After each service visit, we will wash your vehicle. When you bring your car in for service, alternate transportation will be provided when appropriate.
We will keep you informed of delays, changes, and any information you may find of interest. We will ensure all service requirements and charges are clearly explained.
We will contact you promptly in the method you prefer after each inquiry or visit.