Scheduled maintenance, tailored for you.
Drive with confidence knowing that your scheduled maintenance is taken care of right from the start, as is your budget. Choose a maintenance plan that's right for you, with options designed for low- or high-mileage driving, whether you buy or lease.[1]
Plus, pre-paying at your authorized smart Centre offers significant savings compared to a pay-as-you-go approach.
Plans are available for your smart at the time of purchase, or any time before the first scheduled maintenance service.[2]
Features of smart Prepaid Maintenance include:
Plans as low as $12 per month.
Savings of up to 25% compared to pay-as-you-go.
Savings of an additional 20% on lease plans.[3]
Lump sum or monthly payment options.[4]
Fully-transferable from person to person.[5]
Customers pay in today's dollars, insulating themselves against future increases in the cost of maintenance.
* Prices do not include interest or taxes
Prepaid Maintenance coverage for smart fortwo (gasoline).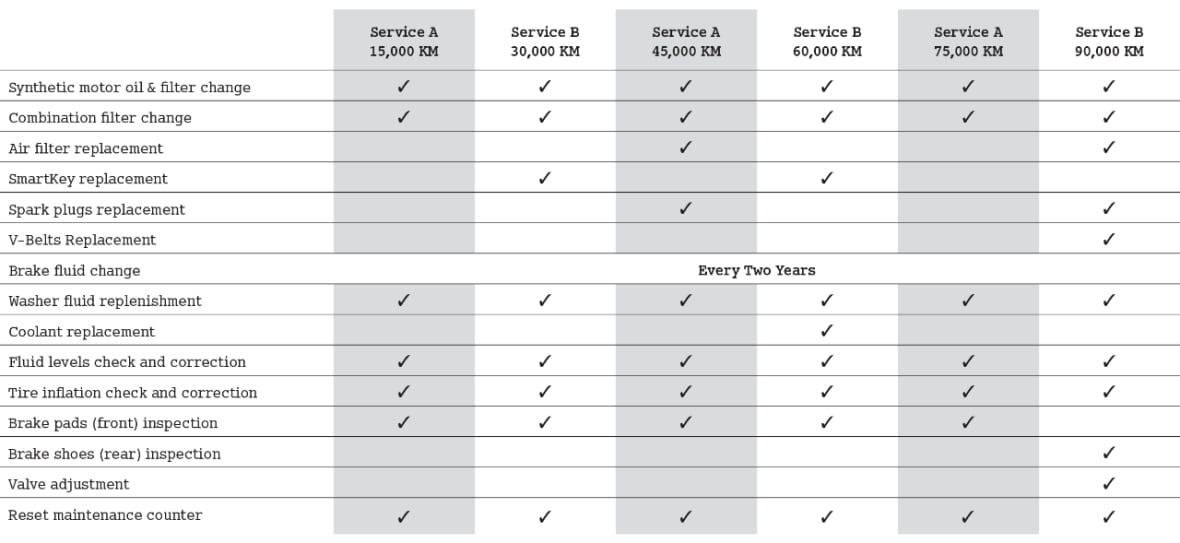 Items not covered by smart Prepaid Maintenance.[6]
Wear items (brakes, tires, wiper blades, light bulbs, etc.)
Additives and/or fluid top-ups between services (fuel, oil and washer fluid, etc.)
Wheel/tire alignment and balancing
Maintenance performed outside scheduled maintenance intervals or by an entity/individual that is not an authorized smart Centre in Canada
Damage of any type caused by, but not limited to: accidents, fire, alterations, improper/poor fuel, algae, rodents, misuse or neglect
Prepaid Maintenance coverage for smart fortwo electric drive.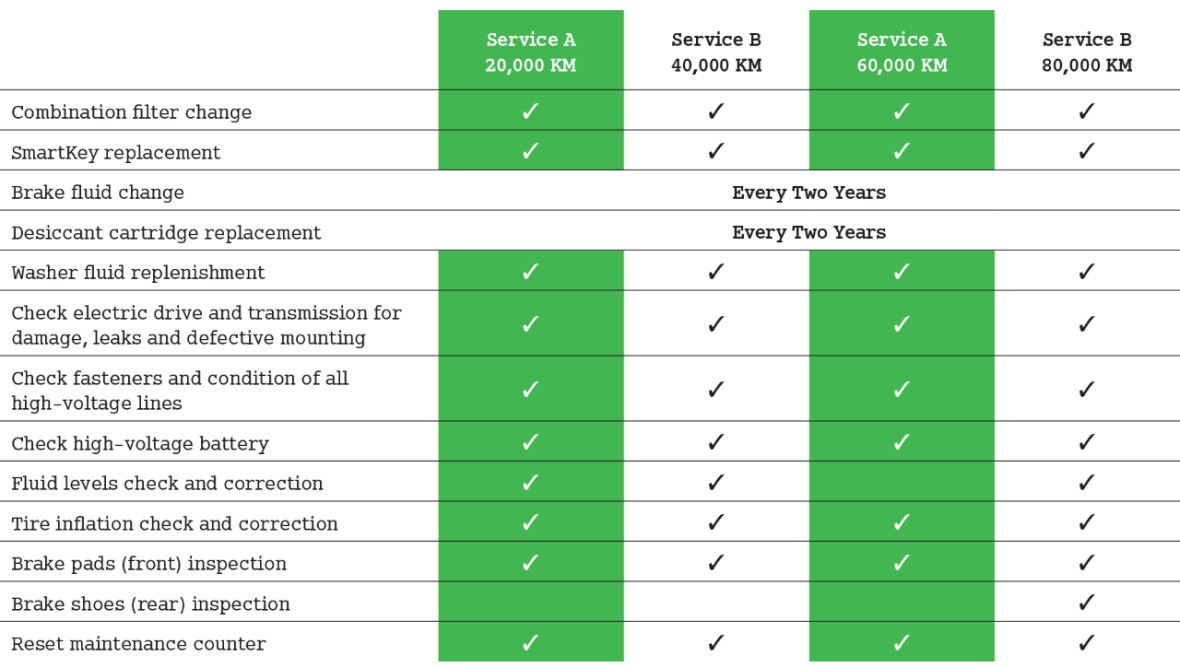 Your smart service advisor may make additional recommendations based on factors such as the local environment, road conditions or individual driving habits.
CASH PURCHASE / FINANCE CUSTOMERS.
smart Models with 1 Year / 15,000km Service Intervals
3 Service - $749 | 4 Services - $1,049 | 5 Services - $1,249 | 6 Services - $1,699
LEASE CUSTOMERS.[4]
smart Models with 1 Year / 15,000km Service Intervals
3 Services - $18 per month | 4 Services - $25 per month | 5 Services - $24 per month | 6 Services - $32 per month
Please contact your local smart Centre for exact pricing information